Billing Tools Specialized for the Legal Profession
The client log is a efficient user friendly program designed to reside on your desktop ready to track billable time entries, costs advanced, payments and trust activity, as well as other billing information. The program maintains a complete history of billing entries by month and backup files.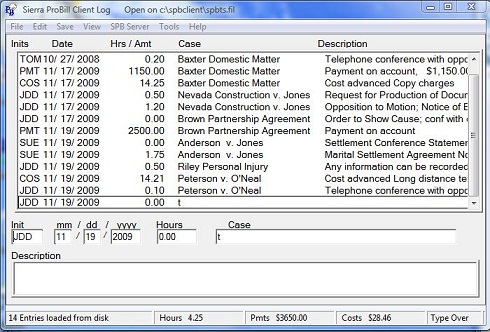 Automatic case name list for quick case recall.
Automatic description short cut list for common work description entries.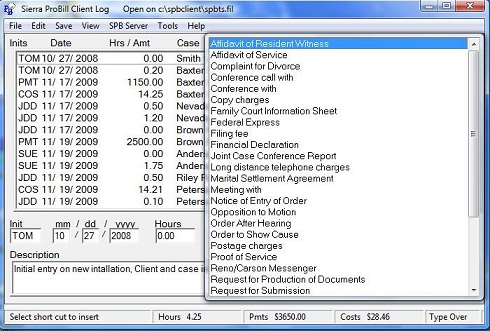 Quick review of last invoice billed.